Rob and Sherri Morrill, along with their sons Ryan, Kevin, and Andy, are the third- and fourth-generation owners of Morrill Dairy Farm. Every day, they care for approximately 800 animals and 400 milking cows.
Morrill Farm Dairy was started by Rob Morrill's grandfather, John Morrill, along Mountain Road in Concord, New Hampshire in 1919 with just one cow and a few horses. In 1925, John Morrill acquired more land and moved the farm to its current location in Penacook. Today, there are three generations working together at the farm: Rob and his wife Sherri; their sons Andy, Ryan, and Kevin; and Andy's young children, Ben and Tyler.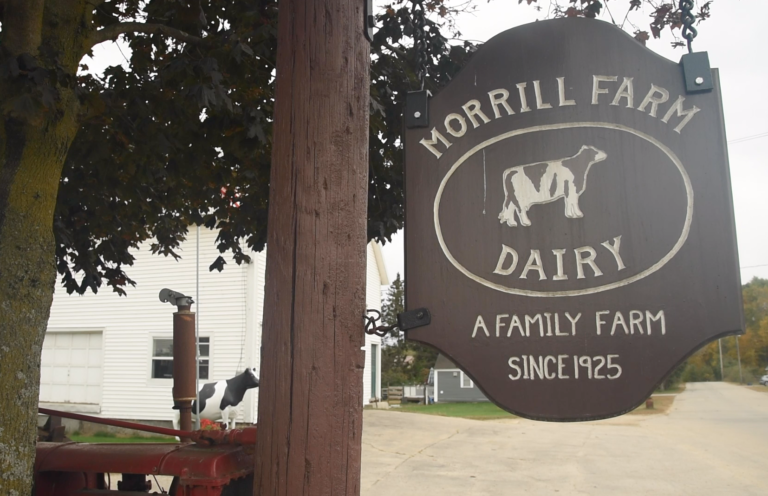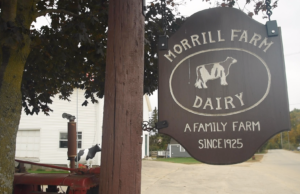 The commitment to producing quality milk is the same today as when the farm started, but the farm has grown to embrace modern technology and more efficient milk production practices. The family introduced Allflex Livestock Intelligence (ALI) cow monitoring systems—movement trackers attached to cow's ear tags—that sense the cow's activity level as it relates to reproduction, health, nutrition, and comfort. The trackers connect with a reader in the barn to store the data, and the Morrill's can access this data on their PCs to help them better manage their herd.
The Morrill family believes in supporting the community and being good stewards of their land. They are involved with the 4-H program and frequently host School to Farm Days, an annual hands-on learning experience for local fourth-grade students. The family also runs a successful feed business, sells beef at local farmers' markets, and operates snowplow and hauling services. In 2014, Morrill Farm Dairy was recognized as a Member of Distinction from the DFA (Dairy Farmers of America).
The Morrill family takes pride in raising the animals that provide safe, wholesome milk to their local community and families like theirs across New Hampshire. As farms shut down and houses are built on former pastures, people become more removed from their food sources. As agriculture is closely tied to conservation, the Morrill family is committed to preserving their land and being good neighbors, whether they are selling their high-quality dairy products directly to the consumers, welcoming visitors, or sharing their land with the frequent bikers and walkers on the Northern Rail Trail that runs through their farm.
Visit the Morrill Farm Facebook Page at Morrill Farm Dairy LLC.